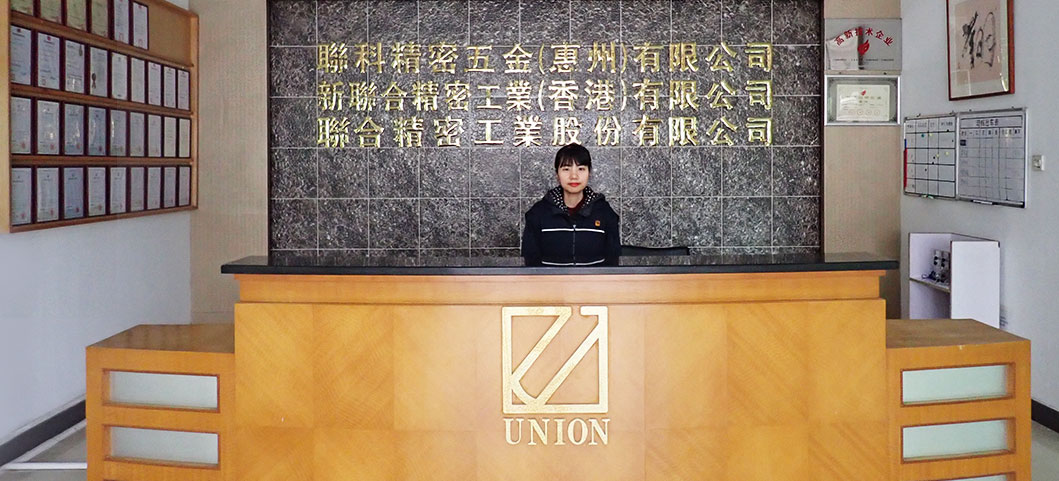 Union Precision Hardware Co., Ltd. is the Taiwan based company was established in 1980, which the former company was"Union Spring Metal Co., Ltd. "and headquartered in Huizhou of China in 1998. As the expansion of production scale and sales market, the company moved to the 20000㎡ new factory area from 2008, and changed the name to"Union Precision Hardware Co., Ltd.". We also set up others manufactories all over the mainland China to meet the customer's require. Afterward the Union Metal injection molding (MIM ) group was founded in 2010.In 2020, the Spring Division established LIANTENG Precision Metal Technology LTD. in Haiphong, Vietnam, and passed the ISO 9001: 2008, SO 14001: 2004 and ISO/TS 16949: 2002 would be passed in 2017.
The Spring Dept. specialized in manufacturing various precise spring, special-shaped spring and electronic dome. The products feature precise manufacturing and outstanding quality, and are applicable for national defense industry, motor industry, hi-tech electronic products, and communications, home theatre appliances, toys, stationary, and multi-functional printer etc. We boasts of outstanding production capacity and is capable of manufacturing all kinds of springs with the material wire diameter ranging 0.05mm-6.0mm and external diameter ranging 0. 3mm-80mm. Union-spring products are made of quality materials by applying computerized machines and test equipment's with advanced DCS digital computer management system. Combine one hundred of computer spring machines and several Japanese latest MEC, ITAYA series spring machines, the company is capable of manufacturing most precise and top springs for meeting diversified demands of clients. MIM Dept. -We use well-known equipment such as Germany ARBURG injection machine, Japan Shimadzu sintering furnace. All of the raw materials we choose such as Germany BASF, American CARPENTER, and Japan MITSUBISHI. All these brands provide high stability and well physical property. The production capacity could be cover outside diameter from 6mm to 90mm. It is and ideal manufacturing method to achieve complex and precision parts and large quantities. Which involve the following industrial such as wearable technology, cell phone, tablet, earphones these kinds of 3C products to appliances, gears these kinds of tool products.
Insisting on he operation thought of "innovation, development and customer satisfaction". Additionally, in order to meet the requirements of global market development, Union Manufacturing Engineering Dept. is also constantly researching for dropping cost and improving quality, and providing products which 100% meet the standard of Japan Industry Standard (JIS) and American Society for Testing and Materials (ASTM), in the major industrial countries requirements of standard products. Our products have earned high confidence from famous companies in Japan, America and South Korea. The clients of our company includes such world reputed enterprises as Foxconn, Kinpo Electronics, Sint, Amer, Primax Electronics, Epson, Brother, Kyocera, Canon, Lexmark, Sony, RicohNikon, Defond Group etc.
Union promises to devote to the development of your company, and is expecting to achieve common development with a brighter future with you. Welcome to our company.